Khawzawl, the 14th August, 2021:
Nimin khan Pu TJ Lalnuntluanga, Minister, Law & Judicial etc. chuan Khawzawl DC Pu C.C. Lalchhuangkima chu DC office chamber-ah kawmin, Khawzawl Hermon Venga Serchhip to Khawzawl via East Lungdar 132 kV line clearance awm tha lo ni a lang chungchang a sawipui.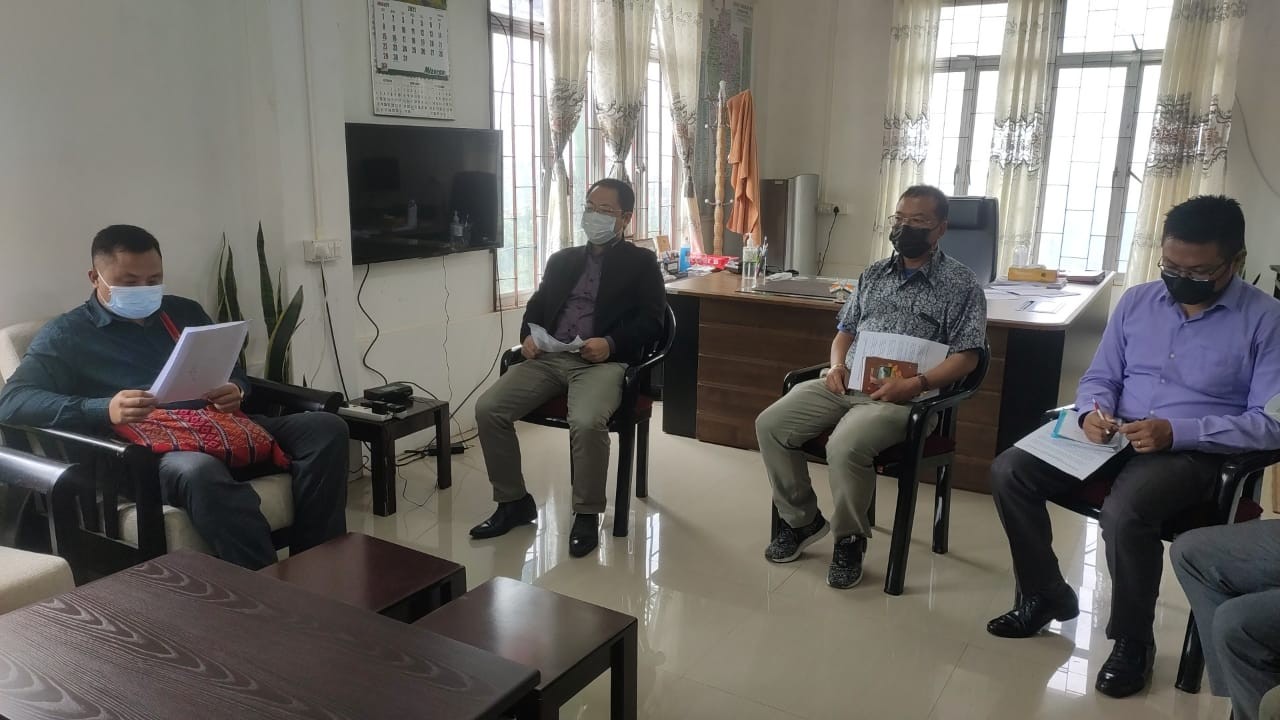 Khawzawl Hermon Veng-a clearance awm tha tawk lo lai hi Law & Judicial Minister leh Khawzawl DC te bakah P&E Department hotu te, Hermon Veng Village Council leh khawtlang hruaitu dang ten a hmunah an enfiah nghal a. DC kaihhruaina hnuaiah P&E Department leh Hermon khawtlang hruaituten hma lo la zui turin remruatna siam a ni.
P&E Department, Khawzawl Power Division aiawhten an tarlan danin Zuangtui to Champhai 132 kV line a chhiat changin Serchhip to Khawzawl via East Lungdar 33 kV level in electric current lak thin a ni a. He 33 kV line hi 132 kV level a tihsan hna thawh zawh tawh a ni a. 132 kV level a charge tur hian E.Lungdar 33 kV Sub-Station hi 132 kV level in hmanraw changtlung zawk nena siam len a ngai a, equipment hrang hrangte 132 kV level a upgrade vek an ngaih avangin hun rei lote a zawh mai theih a ni lo va, a theih anga hna kalpui mek zel a ni. Serchhip to E. Lungdar 132 kV level-a hlankai leh E.Lungdar Sub-Station hnate hi Serchhip enkawl a ni a, Khawzawl to E.Lungdar line upgrade hna hi Khawzawl lamin an buaipui thung a ni tih an tarlang bawk.
Law & Judicial Minister hi Er. Vanlaltlana C.E (Distribution) leh official dang ten Aizawl atangin an tawiawm a. Khawzawlah hian Deputy Commissioner bakah EE, Khawzawl Power Division leh official dang ten an lo tawiawm bawk a ni.
Written by H. Lalramenga, SDC, Khawzawl District