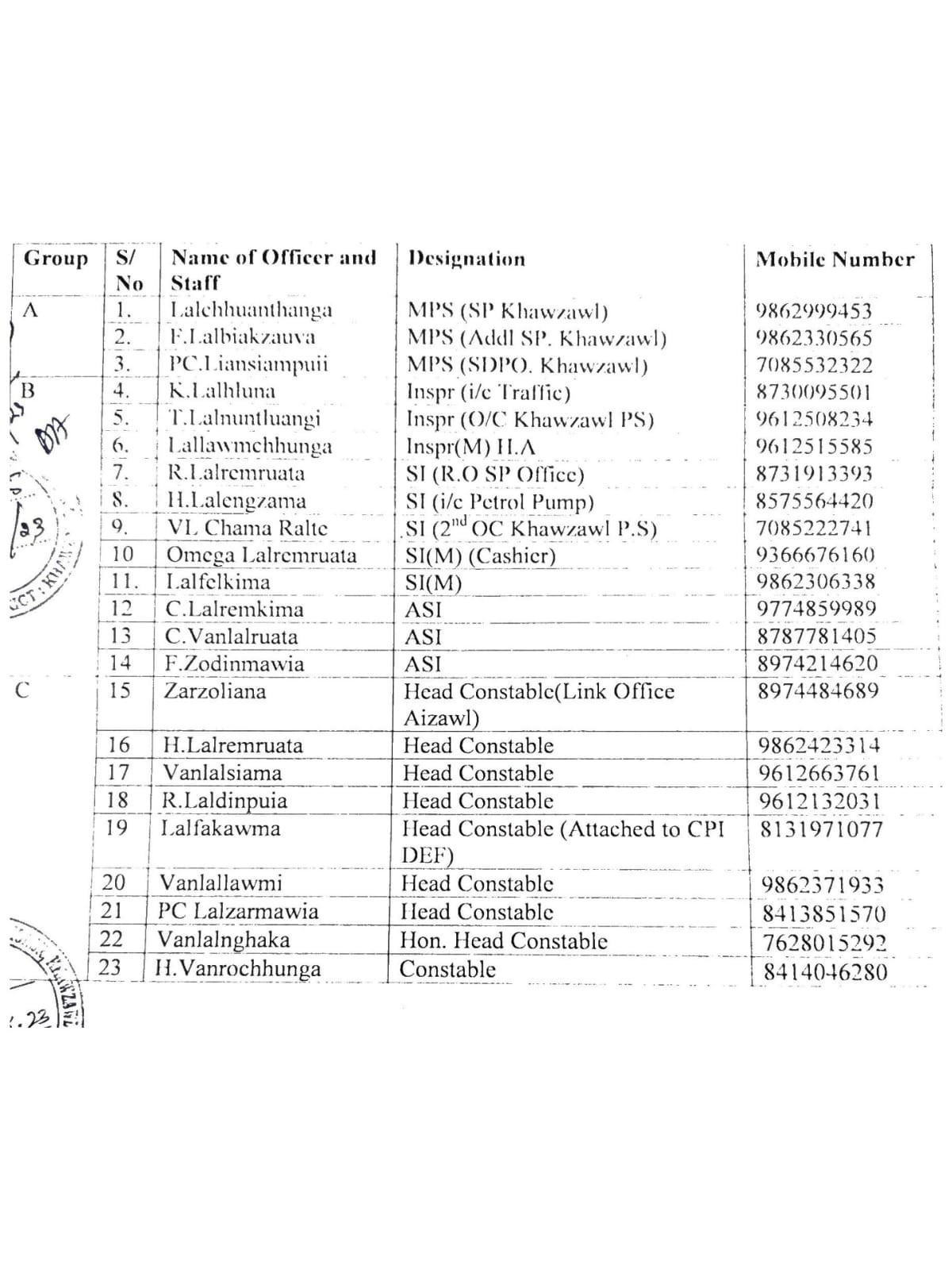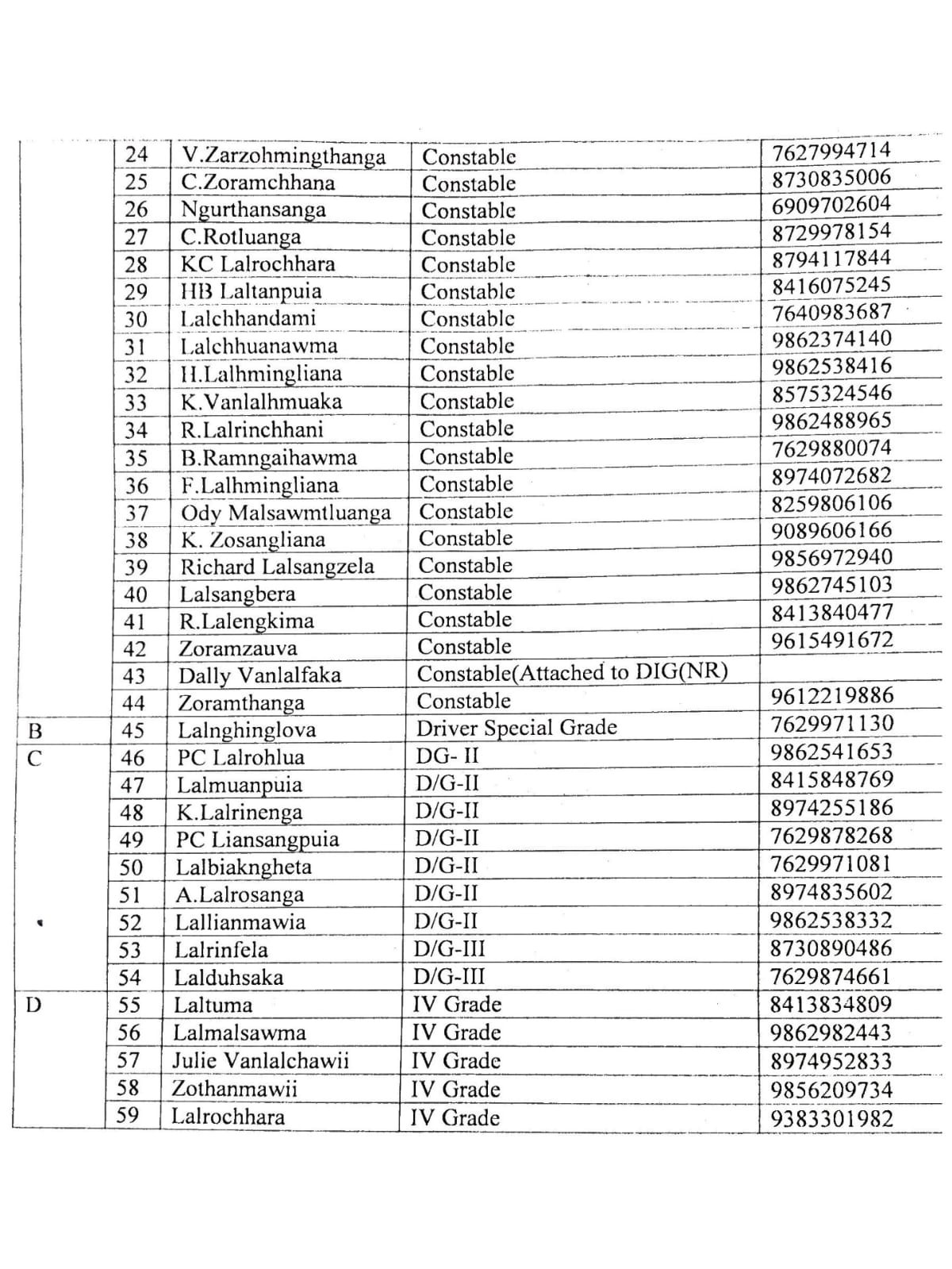 FUNCTIONS OF POLICE DEPARTMENT
The purpose of the police service is to uphold the law fairly and firmly to prevent crime & criminal and to pursue and bring those violators of law to justice. Also to protect, help and reassure the community and to be seen to do this with integrity, common sense, sound judgment and strong community partnerships.
SP Office, Khawzawl is functional for Police Control Room, receiving and replying correspondences with Police Headquarters, other Govt Deptt. and supervision of SDPO Office and Police Station in all activities and maintenance of Law and order in the District.
Khawzawl Police Station is placed to enforce law & order, prevent & detect crimes by registering FIR/complaints to investigate and responding to emergencies, and also providing support service to prepare and enhance for the safeguard for the life and properties of the people.
ACHIEVEMENT & PROGRESS
In order to ensure peaceful law and order atmosphere, Khawzawl District Police conducted regular foot/mobile patrolling within Khawzawl leading to seizure of 219 litres of Local made liquor and BEDC total value of Rs.58,400 (approx) thereby reducing incidence of crime significantly. Awareness programme on drug abuse was conducted among youth in the fight against drugs menace in society. Further, Khawzawl District Police has stepped up all out efforts to contain the spread of novel Corona within Khawzawl District by strictly implementing guidelines issued by Government and crackdown against violations of lockdown imposed by the Government. Khawzawl Police Station registered 5 cases in which 19 violators of Lockdown were booked and imposed fine against many for violation of the Mizoram (Containment & Prevention of Covid-19) Ordinance.
Khawzawl Police Station was selected as the best Police Station in Mizoram for the year 2019 by the Ministry of Home Affairs based on a range of parameters such as addressing the number of offences related to property disputes, crime against women and crime against weaker sections at a Police Station.
GRIEVANCES REDRESSAL MECHANISM
Send information/complaints to Police Station, Khawzawl Hermon Veng on mobile number - 9862423388 to help Police in prevention and detection of crime and other information, just dial Control room on 7085116757, SP Office Khawzawl Zuchhip as well as Police Station and Officers.

You can submit your grievances to the

Officer-In-Charge

, Khawzawl Hermon personally 24x7 hours. In case of any grievances requiring appeals, it can be submitted to the Superintendent of Police, Khawzawl District for redressal.
Location/Address
SP Office : Khawzawl Zuchhip Veng
Phone: 7085116757
Email: sp-khawzawl@mizoram.gov.in
Police Station : Hermon Veng, Khawzawl
Phone: 9862423388
Email: ockzl-police@mizoram.gov.in
(Police are properly on duty and are provided with adequate communication and transportation facilities to help you at most)
Photos of Office buildings :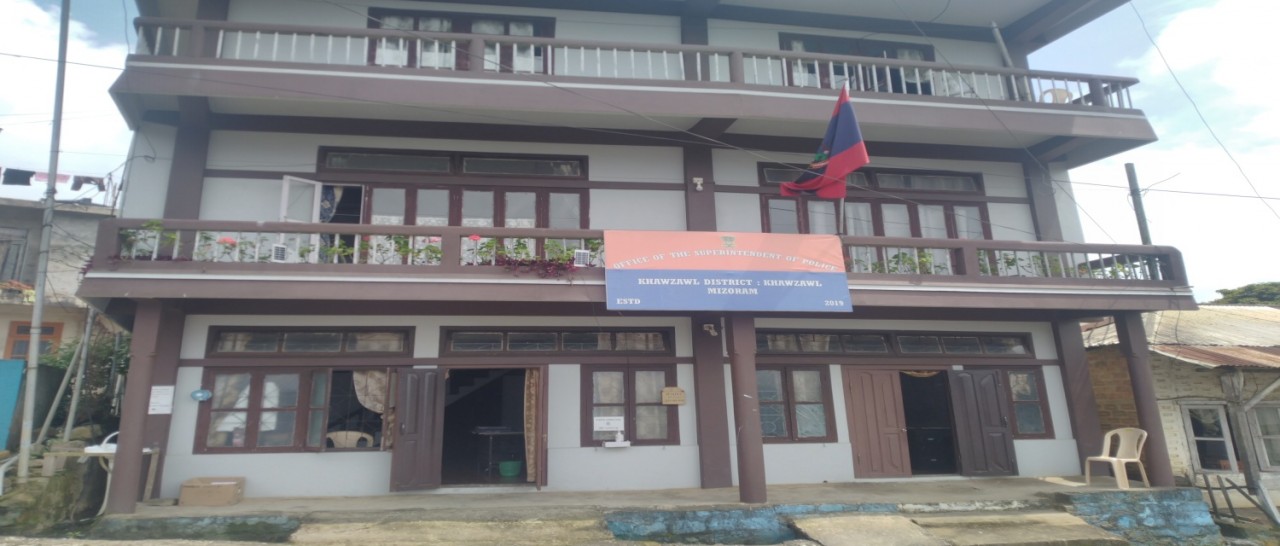 SP Office building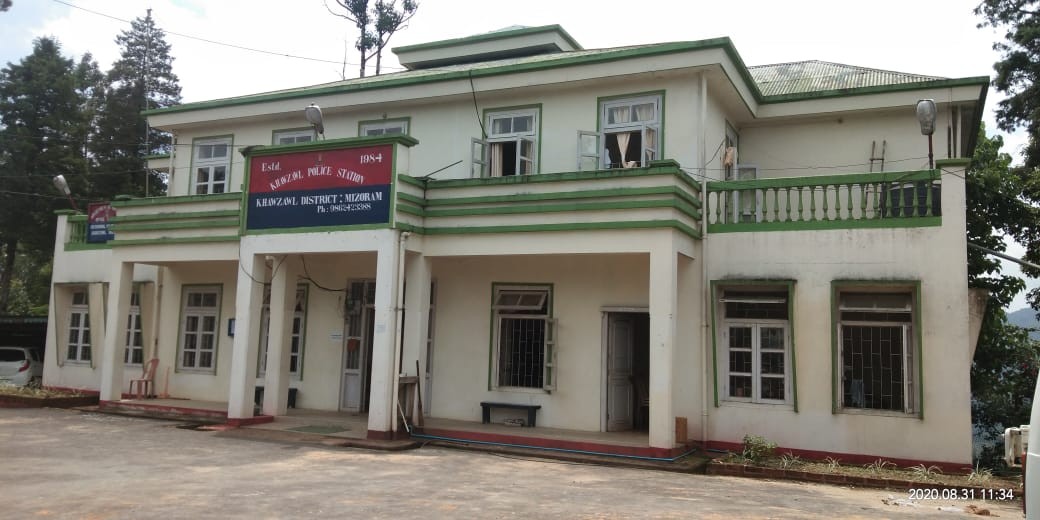 Khawzawl Police Station & SDPO Office building