Khawzawl the 21st September, 2021:
Vawiin chawhnu dar 1:00 khan Pu C.C. Lalchhuangkima, Deputy Commissioner, Khawzawl District kaihhruaiin DC Office Conference Hall-ah Khawzawla two-wheeler taxi service chungchang ngaihtuah a ni.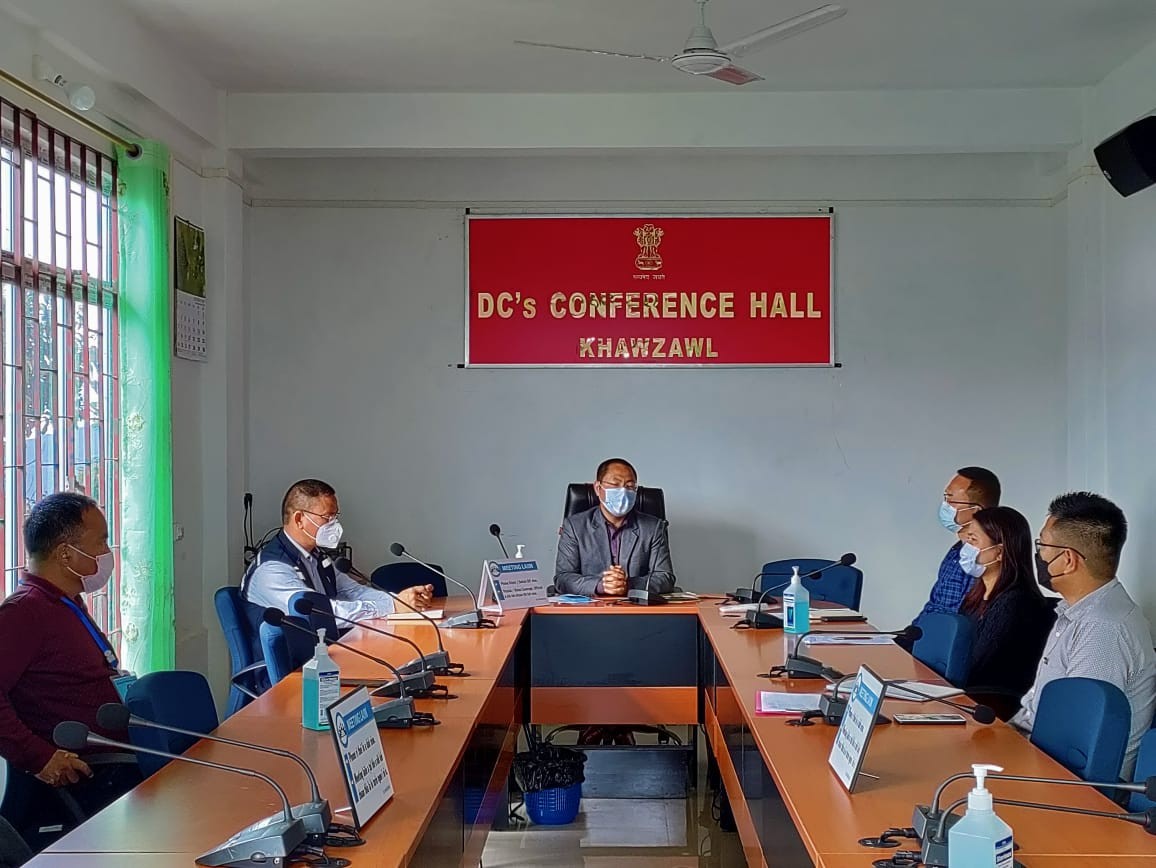 Meeting kaihhruaitu Pu C.C. Lalchhuangkima chuan khawpui a than ang zelin mipui khawsak phung a danglamin mamawh pawh a pung a, Khawzawl two-wheeler taxi awm thei tur chu thil lawmawm a ni tih a sawi.
Meeting-ah hian Khawzawl mipuite mamawhna phuhru thei tur leh, passenger phura eizawng lirthei (passenger service vehicle) dang awmsate dinhmun tichhe lo tawk two-wheeler taxi neih a pawimawh tih sawiho a ni a. Khawpui than chhoh zel dan leh Covid-19 hrilengin nunphung pangngai a tihbuai lutuk loh hun turte thlir chungin Khawzawl khawpui mamawh awm tawk ngaihtuahho a ni a, meeting-a thurelte chu thuneitu sang zawk hnenah pawh ziaka thlen nise tih a ni bawk.
Vawiina meeting-ah hian Mizoram Sawrkar, State Transport Authority in September ni 1, 2021 atanga hman tan tura passenger service vehicle rate a tihchhuah chu Khawzawl District-ah pawh zawm tura hmalak nise tiin rel a ni a, a copy pawh Khawzawl Joint Village Council, Mizoram Consumer Union, Khawzawl District Hqrs. leh Zoram Drivers Union, Khawzawl hruaitute hnenah thawn nise, Mizoram Consumer Union in chak takin hma lo la zui se tih a ni bawk.
Vawiin meeting-ah hian Pu Lalchunglura, Superintendent of Police, Pu Lalrohlua, Additional DC, Pi R Lalnunkimi, DTO Champhai, Pu H. Lalramenga, SDC te bakah Khawzawl Joint VC, MCU Khawzawl District Hqrs. leh ZDU, Khawzawl aiawhte an tel a ni.
Written by H. Lalramenga, SDC, Khawzawl District