Khawzawl, the 15th March, 2022:
Vawiin chawhma dar 11:00 khan Electric Veng Branch YMA Hall, Khawzawlah World Consumer Rights Day hman a ni a, he hun hi Pu C.C. Lalchhuangkima, Deputy Commissioner, Khawzawl District chuan Khuallian niin a hmanpui.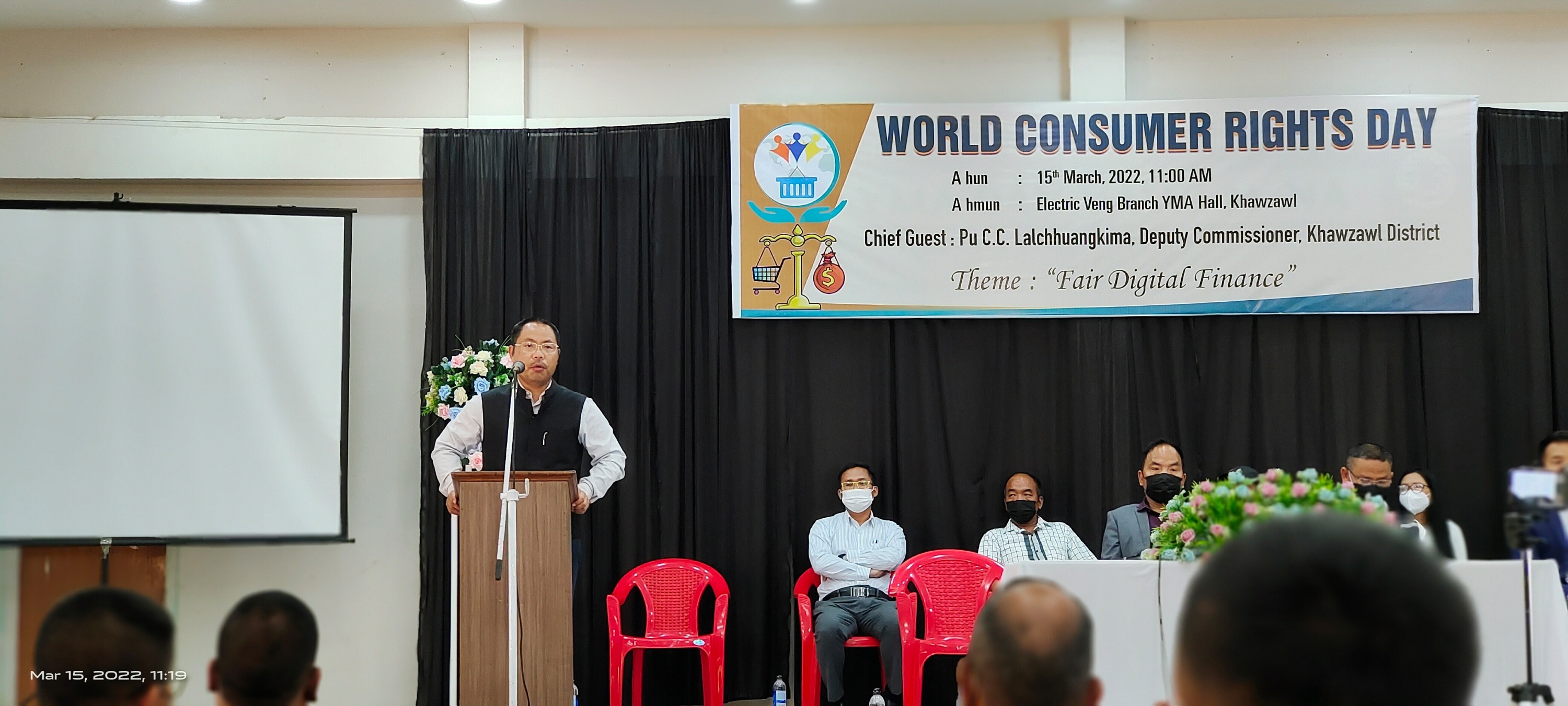 Vawiina Consumer Rights Day hmanna programme hi Pu Lalthawmmawia, President, Mizoram Consumer Union, Khawzawl District in a kaihruai a. Khuallian District Bawrhsap chuan thu sawiin,
Khawzawla World Consumer Rights Day puala hun hmanah hian Pu PC Lalchunglura, Superintendent of Police in Khawzawl District-a Digital Fraud dinhmun tarlangin thu a sawi a. Pu Lalhimpuia, Branch Manager, SBI Khawzawl in "Fair Digital Finance" thupuiah Powerpoint Presentation hmangin kalkhawmte zirtirna a pe a ni. Hemi hnu hian Chairman kaihhruaina hnuaiah "District Consumer Disputes Redressal Commission, Khawzawl District" member te inhmelhriattirna neih niin, zawhna leh chhanna hun hlawkthlak tak hman a ni bawk.
World Consumer Rights Day programme hi DC Khawzawl Instagam account kaltlangin live a pekchhuah a ni a. DC Khawzawl social media (Facebook, Instagram leh Whatsapp) ah te hemi pual Flyer/Poster phochhuah niin, District chhunga Village Council te hnenah Consumer Protection Act, 2019 sem a ni bawk a ni.
Vawiina programme-ah hian Mizoram Consumer Union Headquarter leh Branch aiawh te, Sub-Headquarters YMA, Sub-Headquarters MHIP aiawh te bakah Khawzawl Town chhunga Branch YMA hrang hrang aiawhte an tel a ni.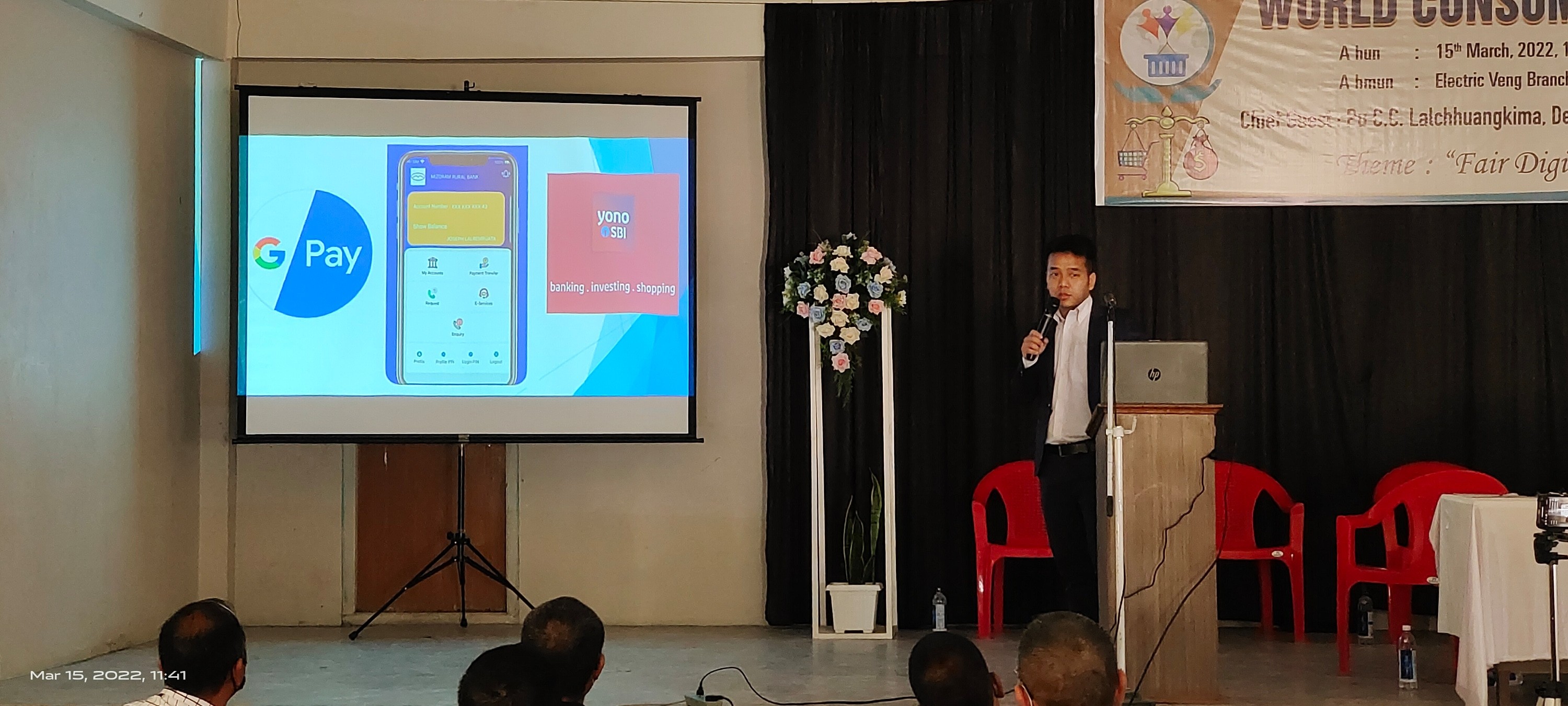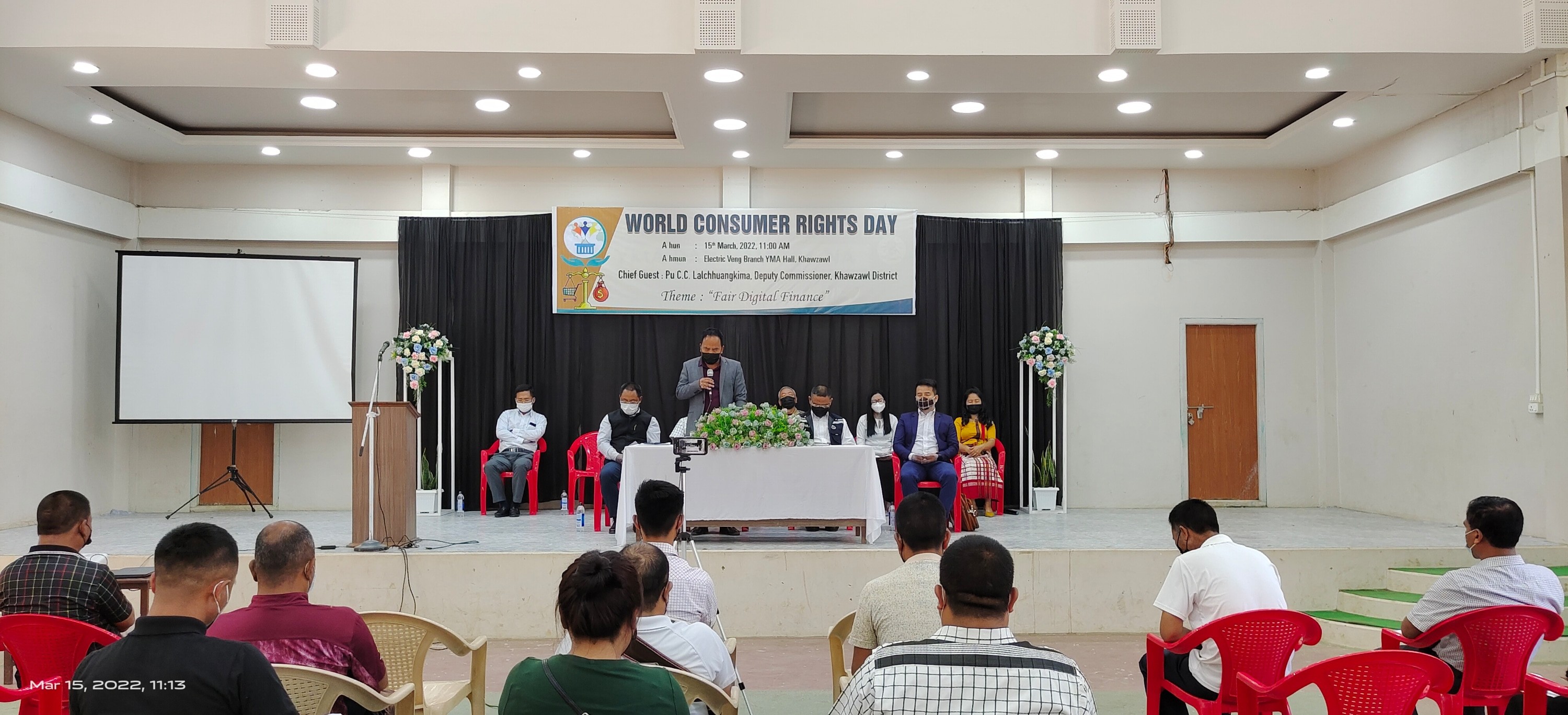 Written by H. Lalramenga, SDC, Khawzawl District