Khawzawl, the 17th February, 2022:
Vawiin chawhnu dar 1:00 khan Khawzawl District Bawrhsap Pu C.C. Lalchhuangkima, District Election Officer ni bawk chuan Systematic Voters Education and Electoral Participation (SVEEP) kaltlangin Khawzawl Town chhunga Booth Level Officer (BLO) te hnenah Bookmark, Election chungchang inzirtirna thu chuang a sem.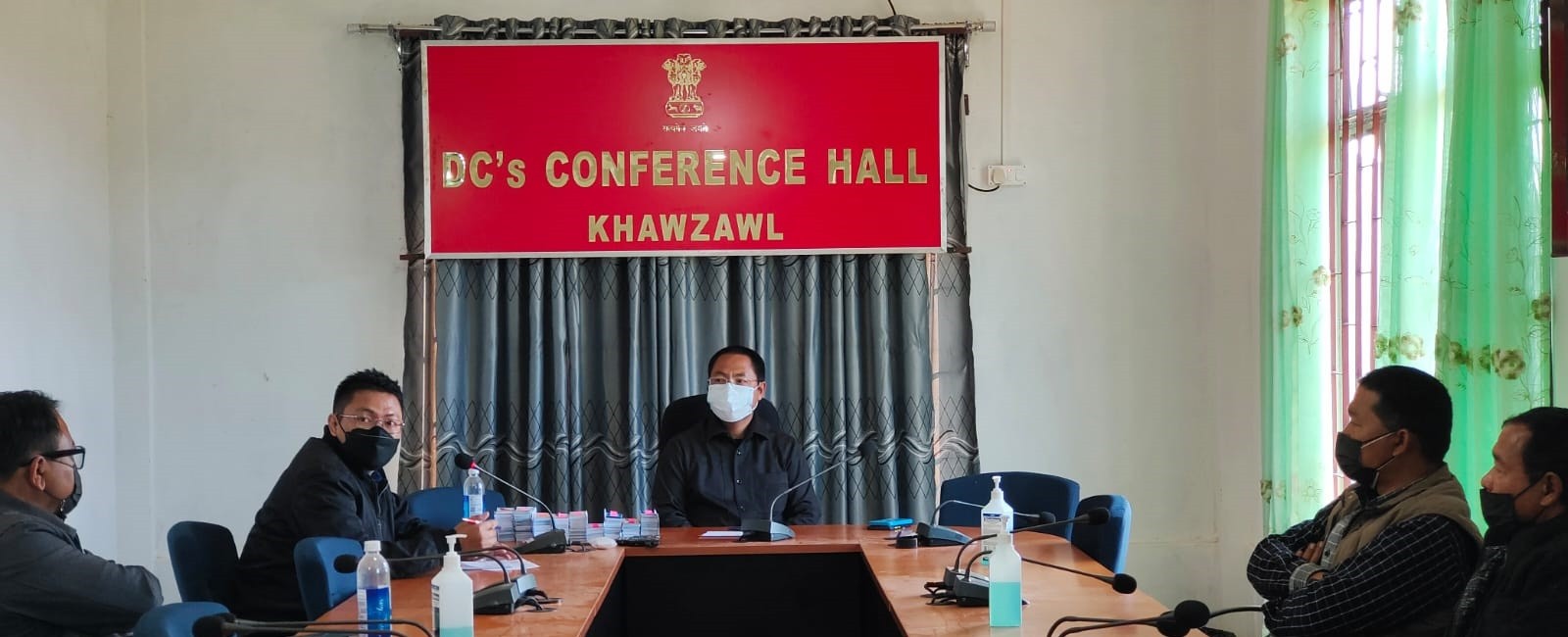 SVEEP Bookmark sem puala vawiina DC office Conference Hall-a programme tawi neihah Khawzawl District Election Officer Pu C.C. Lalchhuangkima chuan thu sawiin, BLO te chuan India rama Election kalphungah mawhphurhna sang tak leh pawimawh tak an nei a ni, a ti a. Mipui hnena Election kaihhnawih thil pawimawh hrilhriat kawngah BLO te chu tan la sauh sauh turin a chah a ni.
Vawiina programme-ah hian Pu H. Lalramenga, Election Officer pawhin thu sawiin, Covid-19 hrileng vanga mipui inkohkhawm tam a rem loh avangin mipui tam zawk thleng thei tura Bookmark chu sem a ni, a ti a. Electoral Roll a inziahluh leh vote thlak pawimawhna thu chuang bookmark te chu Tuichang Assembly Constituency-a chhungkuate thleng theuh tura hmala turin BLO te chu a chah bawk a ni.
Bookmark-ah Summary Revision 2022 puala Slogan inphuahsiaka lawmman pakhatna latute slogan tarlan niin a vaiin bookmark 6,000 semchhuah tur a ni a, BLO te kutah hian 5,110 hlan phawt a ni. District chhunga Electoral Literacy Club te hnenah leh SVEEP Street Campaign-ah te semchhuah tura ruahman a ni bawk a ni. Khawzawl District Election Officer hian Tuichang Assembly Constituency enkawlin, kumin January ni 15 a Final Roll tlangzarhah khan voter mipa 8624, hmeichhia 8626, an vaiin voter 17,250 an awm a ni.
Vawiina SVEEP Bookmark semnaah hian District Election Office-a staff te leh Khawzawl Town chhunga BLO te an tel a ni.
Written by H. Lalramenga, SDC/EO, Khawzawl District