Khawzawl, the 1st March, 2022:
Vawiin chawhma dar 11:00 khan Pu C.C. Lalchhuangkima, Deputy Commissioner, Khawzawl District kaihhruaiin DC Conference Hall ah Khawzawl District chhunga PMGSY kawng laih hna thawh mekte dinhmun thlirhona neih a ni a, a bikin Khawzawl – Ngaizawl PMGSY road laih mek chungchang thlirletna leh hmalak ngaih na lai te sawiho a ni.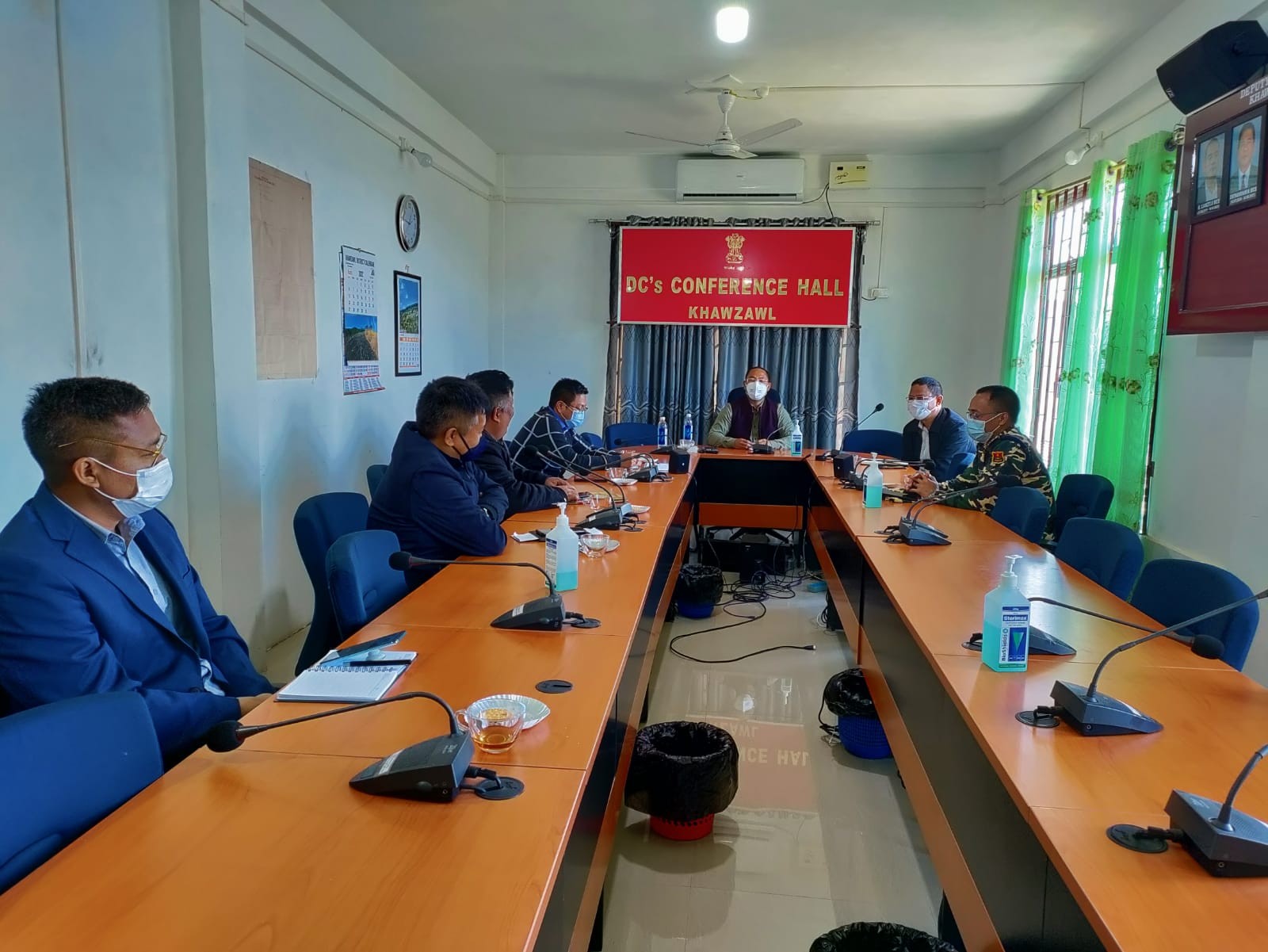 Meeting-ah hian Khawzawl – Ngaizawl kawng laih mekah tunhnaia dan leh thupek kenkawh kawnga harsatna (law and order issue) thleng chungchang sawiho niin, a thlen nawn tawh loh nana hmalak dan turte ngaihtuah a ni a. Khawzawl District chhung hmun danga PMGSY kawng laih mek te dinhmun pawh thlirho niin, sawt zawk leh chak zawk a thawh a nih theih nan tangruala hmalak ho a tul hle tih tarlan a ni a. District Bawrhsap kaihhruaina hnuaiah Sawrkar Official leh Sub-Headquarters YMA ten remchang hmasa berah hmunah tlawh nise tiin meeting chuan a rel a ni.
Vawiina meeting-ah hian DC Office-a Officer te, Superintendent of Police, 2nd IR Bn Commandant aiawh, PWD Khawzawl Division official te leh Sub-Headquarters YMA, Khawzawl President te an tel a ni.
Written by H. Lalramenga, SDC, Khawzawl District